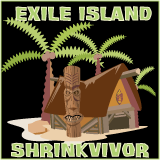 This week: -4.2
Challenge loss: -6.6 lbs
Overall loss: -28.0 lbs
So, maybe last week's gain was mostly due to Mother Natures little monthly gift afterall. I mean, I have been doing better this week – watching what I eat more, eating more fruit, drinking more water – but I don't know that it was 4lbs better. No matter, I'm happy!
The good news is that I tried to start C25k last week…the bad news is that I've injured my heel, so am now out until I can get it feeling better. I wrote a little about that on Monday: Running? Really?. I'm still onboard for the Virtual 5k over at The Sisterhood, but I may be walking it…we'll see how my heel comes along. (On a positive note, it is feeling better since last Friday, since I've been rolling a tennis ball under it and an ice-filled water bottle, so I have some hope.)
Plans for this week include continuing to eat more fruit and drink more water, and going easy on my heel.